h

elping
o

ther
p

eople
e

levate



Hope Point is a Christ centered Ministry Doing Church Differently that seeks to do "Good in the Hood". Our focus is to restore hope within people while providing opportunities for elevation. Some of these opportunities include quality childcare, adult daycare, youth mentoring, job readiness training, health & wellness, financial understanding, counseling and spiritual support. We are a place where people can reimagine their lives changed for the better holistically beyond their wildest dreams.
Our Mission is fueled by the scripture Romans 15:13
May the God of Hope fill you with all joy and peace in believing, so that you may abound in hope by the power of the Holy Spirit.



I'm a paragraph. Click here to add your own text and edit me. It's easy. Just click "Edit Text" or double click me to add your own content and make changes to the font. I'm a great place for you to tell a story and let your users know a little more about you.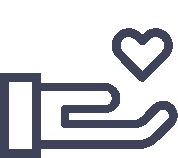 "Whoever is generous to the poor lends to the lord, and he will repay him for his deed."